Welcome to the Global Education Office (GEO)!
We are a large service unit that facilitates international linkages, cultural exchange, global diversity, and the development of international expertise across all sectors of the university. GEO is responsible for international recruitment and admissions, creates opportunities to study and work overseas through exchange and education abroad programs, offers immigrationn, orientation and co-curricular advising services for international students and scholars who study and work at UNM, provides intensive English language programs at the intermediate to advanced level, and develops short-term certificate programs for adult learners. 
UNM Mental Health Resources
In observance of national Suicide Prevention Awareness month, 
the Global Education Office is highlighting
 mental health resources available to our campus community. 
UNM houses a range of resource centers, counseling 
and therapy services for our 
students, staff and faculty. Visit the
UNM Mental Health Resources page
 to learn more
Global Highlights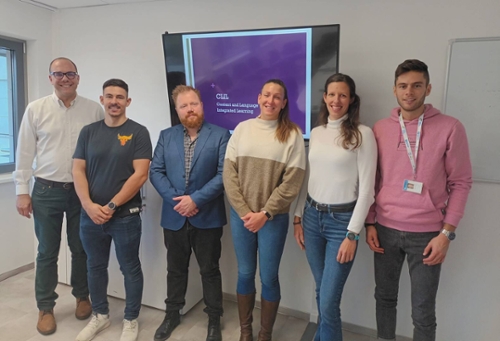 From 14 to 17 November, 2022, a four-day workshop and roundtable discussion in English was held at the Hungarian University of Sports Science (HUSS) by Paul Edmunds, Professor at the University of New Mexico (UNM), Director of the Centre for English Language and American Culture at UNM.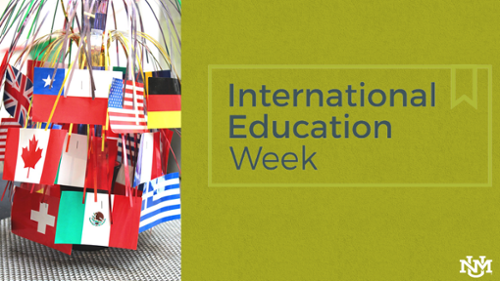 It's not just time to say go Lobos, but go global! The dates have been set for International Education Week (IEW), a joint initiative of the U.S. Department of State and the U.S. Department of Education to recognize the global exchange environment between the United States and other countries...
The Latin American and Iberian Institute (LAII) welcomes Barbara Blaha Degler as the incoming Mexico Studies Chair. This position was jointly established by UNM and the Fulbright-García Robles program as part of a four-year agreement between the LAII and COMEXUS...
UNM Students, Staff, and Faculty are Global!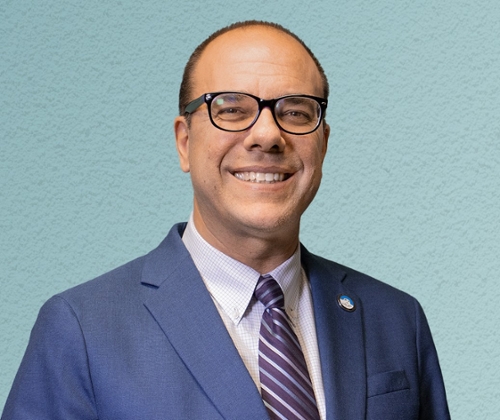 Dr. Paul S. Edmunds
United States. Linguistics
Dr. Paul Edmunds, Director of the Center for English Language and American Culture (CELAC), is the recipient of a Fulbright award. He is receiving a Fulbright Specialist Award to Austria at the University College of Teacher Education Vienna, where he will focus on language acquisition, partnership building, and explore joint research opportunities. Dr. Edmunds is also a Research Assistant Professor of Speech & Hearing Sciences, and a Research Assistant Professor of Linguistics. He holds a doctorate in Linguistics with a concentration in Speech & Hearing Sciences from the University of New Mexico. Recipients of Fulbright Specialist awards are selected on the basis of academic and professional achievement, demonstrated leadership in their field, and their potential to foster long-term cooperation between institutions in the U.S. and abroad.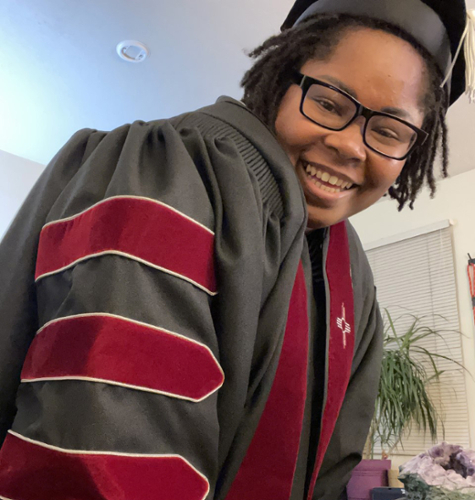 Dr. Dèsa Karye Daniel
United States. Counselor Education
Dr. Dèsa Karye Daniel has worked for GEO since 2017 graduating with her PhD in Counselor Education. She recently became an assistant professor at University of Colorado Denver. She is a Licensed Mental Health Counselor in New Mexico and Colorado. Daniel's research interest focuses on supervision relationships for racial/ethnic minorities, the lived experiences of racial/ethnic college students, and the experiences of Black/African American Womxn in academic spaces. Dr. Daniel advocates for inclusive spaces for racial/ethnic minority students within academia and within organizations for increasing graduate student resources. Daniel holds dual master's degrees in Clinical Mental Health Counseling and Higher Education Administration from New Mexico State University. Dr. Daniel was named a 2021 New Mexico Office of African American Affairs Everyday Hero for her mental health work with Black communities. Daniel is the recipient of the 2020 NBCC Minority Fellowship. 

Motto: "Be who you are and say how you feel, because those who mind don't matter, and those who matter don't mind." - Dr. Seuss
Dr. Emmanuel Ihechi Asonye
Nigeria. Scholar - Foreign Languages & Literature
Dr. Asonye is a pioneer Sign Linguist in Africa. In the past 6 years, him and his team have been documenting the Indigenous Nigerian Sign Languages for Deaf literacy. Dr. Asonye is working to developing the first indigenous sign language app called Naija SignApp. The app will target deaf children born by non-signing hearing parents, who also have little or no language access in the first five years of their life.

Message to the other international scholars of UNM: I encourage all International students and scholars to be diligent and serious with their studies and above all to give some of their time to community service. They should understand that though they are studying abroad, they represent their cultural identities. Nothing and nobody can take that away from them.

Motto: Creating Language Access to the Culturally and Linguistically Marginalized Communities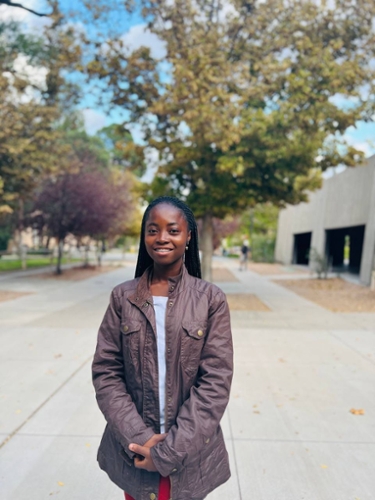 Ruth Gyan-Darkwa
Ghana. Electrical and Computer Engineering
Ruth is the youngest international graduate student at UNM. At 18 she is a Ph.D. student in the Department of Electrical and Computer Engineering. She started her first semester at UNM in October of 2022, but entered the Kwame Nkrumah University of Science and Technology in Ghana when she was just 13 years old. Her goal is to finish her Ph.D. by the end of 2025 and work at Sandia National Laboratories, Los Alamos National Laboratory or NASA.
Tohid Khalili
Iran. Electrical Engineering
Tohid is a member of the Institute of Electrical and Electronics Engineers (IEEE), Institution of Engineering and Technology (IET), Power and Energy Society (PES), and Industry Applications Society (IAS). He has received the Best Paper Award in the "2020 IEEE Kansas Power and Energy Conference", Manhattan, Kansas, USA. Lastly, he has reviewed more than 280 high impact journal papers. As a result, he has the most verified reviews among the whole UNM student scholars according to the Publon.

Message to the other international students of UNM: We are here to make changes. All of us have a role in making the world a better place to live regardless of our position.

Motto: It is feasible to reach dreams.
​
​
​
​
​